Using special app which has been design by company Tactic from San Francisco and Augmented Reality technology  the company turned their bottle into storybook with dioramas depicting the history of the brand and the process of making whiskey.
The technology of augmented reality allows you to add various objects created with the help of computer equipment to real-life objects and goods, to combine real and virtual worlds. Video files, images, hints, animated characters, music, captions and even data can be used as objects of augmented reality.
How does AR works? Special tags (markers) are put on the label itself. Programmers are developing a mobile application (based on neural networks) that can recognize these markers and reproduce the necessary objects of augmented reality. A logo, photo, image, QR-code, label as well as whole package can be used as markers.
For the time being this technology is mainly in use by large companies, market and production leaders that creating craft products. According to rough forecasts it will take less than 10 years for augmented reality to become a habitual and necessary part of everyday life.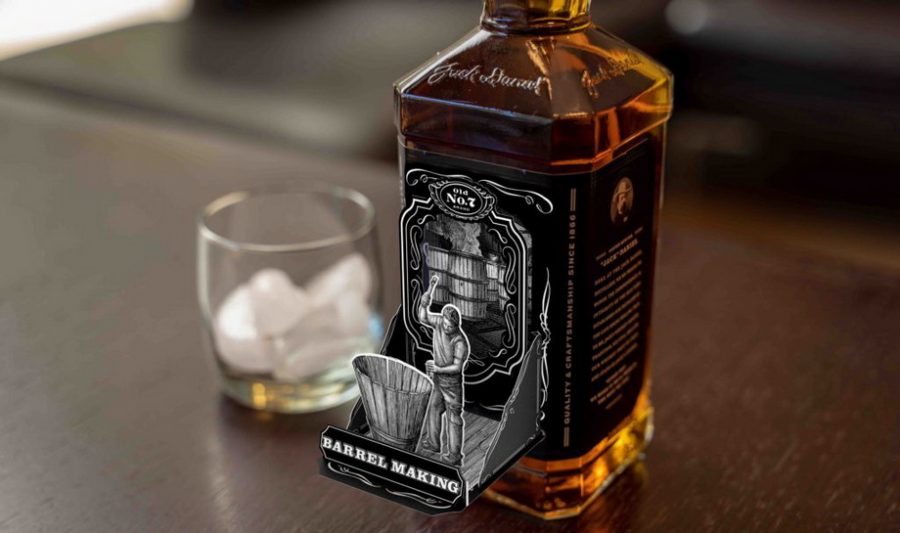 Please follow and like us: